PLTC Students
PLTC Student Section
Internship and Fellowship Listings with an Emphasis in Geropsychology and Long-Term Care:
Council of Professional Geropsychology Training Programs

GeroCentral
Student Research Award Information
PLTC is again enthusiastically inviting applications for the Annual Student Research Award 2020.. We have appreciated the quality of submissions in past years. Please note below the expanded scope of work that can be considered for the award, including that for this year we are inviting both paper submissions and also poster session submissions as separate categories. There will be an award in both categories.
We have previously provided information on past winners and will be updating our website with the names of past winners and their research.
Applications for the award this year should be submitted by June 1, 2020 and to allow time for review and announcements
The Student Research Award is being administered through the Research Committee of PLTC, with additional reviewing support from members as may be required and offered. In support of research/projects relevant to long-term care, we invite applications at this time and which should be submitted to Craig Schweon, Ph.D., Chair of the Research Committee at , and with your attachments.
We are requesting that those intending to apply submit an email letter of intent by May 1, 2020 to Craig Schweon, Ph.D, Chair of the Research Committee at , and so that we can best prepare for reviews. The email of intent would note whether you intend to submit a paper or a poster session. You would want to identify the topic of your submission/research, contact information for you and your affiliation.
Paper Submissions
Be sure to include a cover letter and contact information, your affiliation, research/faculty mentors you have worked with as relevant to this application, with their contact information, your interests as well as any other appropriate information in your application email. A resume is not required but may be submitted as well. Please note that we are requiring that you include an abstract of your study/manuscript before the text.
Consistent with what has traditionally been described on the PLTC website and which we will update on our current new website, graduate and post-doctoral students may submit a completed project relevant to long-term care( including geropsychology but relevant to long-term care ) for the PLTC Student Research Award. Submissions will be accepted from student members of PLTC, please note we do require student membership at the time of submission (student membership the first year is free at PLTC ). We certainly encourage faculty mentors to be professional members if at all possible.

Manuscripts should generally be 8-12 pages, exclusive of tables and figures. Manuscripts that are being presented at the annual GSA meeting( or at APA ) will be accepted and encouraged though this is not required. Please note in your letter if the manuscript you submit is being presented( or has been submitted, was recently presented). Manuscripts presented to others organizations' award programs will not be considered for the award.

Please note that, again this year, we are expanding the nature of paper projects that can be submitted, in an effort to recognize different contributions and broaden submissions. In addition to formal research, we will consider projects with a scholarly basis such as formal literature reviews, program evaluation studies, intervention studies, formal needs assessments. Qualitative and quantitative efforts will continue to be encouraged, different sample sizes depending on the nature of the study. A manuscript is required. Please feel free to consult if you have questions about the applicability of the project.

Poster Session Submissions
The poster session opportunity is a new pilot initiative for this year and in attempt to broaden the scope of submissions. Please submit a color full size PDF copy( essentially in a form so that what you submit won't be altered ) of your poster suitable for reading and review and which should include all relevant sections of your completed work. This includes sections required for review at conferences including title, authors and affiliations, abstract, introductory section , results, discussion and conclusions and appropriate figures and tables, references. A variety of completed projects will be considered.
There should be a cover letter detailing, as with papers, contact information and affiliation, research/faculty members you have worked with and mentors relevant to this application with their contact information, as well as any other appropriate information. Please note if the work you submit was or will be presented at a conference, is planned or has been submitted.
Posters will be reviewed broadly based on a variety of criteria including significance of the work and for work in long term care, content, and the visual presentation.
General Details
Further details about the process may be sent at a later date. The award amount this year is 375 dollars in support of paper submissions and 375 dollars for the poster submissions. An applicant can only win in one of the categories. Winners will receive the cash award with a commemorative piece. The award will be announced about the time of the American Psychological Association meeting this year( August 6-9 2020 in Washington, D.C. ) and if a PLTC meeting is held there may be presented in person at the meeting. We will also provide recognition for the University and the research/faculty mentor. You do not need to be present at APA to accept the award and other arrangements can be made.​​​​​​​

A checksheet for you to use in your preparation is provided.
We look forward to receiving and reviewing applications.
Craig Schweon, Ph.D., Chair, Research Committee, PLTC

Past Award Winners
2016

Brian Ludwin, M.A. -- University of Louisville
Paper Title: "Nurses' intentions to initiate an antipsychotic or behavioral intervention with nursing home residents: The role of norms and being evaluated"
Mentor: Suzanne Meeks, Ph.D.

2015

Co-Winner Elizabeth A. Dinapoli Ph.D. -- University of Alabama
Paper Title: "Effects of individualized social activities on quality of life among older adults with mild to moderate cognitive impairment in a geriatric psychiatric facility."
Mentor: Forest Scogin, Ph.D.

Co-Winner Katalina Zackoscielna, M.A. -- University of Alabama
Paper Title: "Race, immigration status and job satisfaction of certified nursing assistants."
Mentor: Pat Parmelee, Ph.D.

2014

Evan Plys, M.A. -- University of Colorado, Colorado Springs
Paper Title: "Life-space usage in a sample of independent living residents within a continuing care retirement community(CCRC) with an embedded wellness program."
Mentors: Sara H. Qualls, Ph.D. and Mary Ann Kluge, Ph.D.

2013

Christine M. Etzrodt, M.S. -- Immaculata University
Paper Title: "The positive password program: A program for depressed and dementia-related behaviors in long-term care residents."
Mentor: Farzin Irani, Ph.D.

2012

Weston Donaldson, M.S. -- Colorado State University
Paper Title: "Bridging Assisted Living Communities: Attitudes of Heterosexual Residents Toward Gay and Lesbian Peers"
Mentor: Tammi Vacha-Haase, Ph.D.

Honorable Mention: Amanda Foster, M.S. -- Colorado State University
Paper Title: "The Impact of Client Death on Professional Geropsychologists: A Qualitative Analysis."

Honorable Mention: Allison A. Jay -- University of Colorado at Colorado Springs
Paper Title: "Finding Your Way Home: Using Landmarks to Promote Room Finding in Dementia Care Communities."
Co-author: Leilani Feliciano, Ph.D.

2008

Krystle Balhan Archibald -- Colorado State University,
Paper Title: "Death Anxiety and Self-Esteem in Long-Term Care Employees"

2007

Natalie Brescian -- Colorado State University
Paper Title: "Certified Nursing Assistants in Long-Term Care: Exploring the Relationship Between Locus of Control and Patient Aggression"

Mentor: Tammi Vacha-Hasse, Ph.D.

2006

Kate L. Martin -- Colorado State University
Paper Title: "Staff Perceptions of Same-Sex Sexual Contacts in Long-Term Care Facilities"
Mentor, Tammi Vacha-Haase, Ph.D.

Runner-up: Laura L. Phillips -- University of Alabama;
Paper Title: "Prisons as a Long-Term Care Providers Spirituality/Religiousness and Affect among Older Male Prisoners."
Co-authors on the paper were Rebecca S. Allen, Ph.D. and Lucinda L. Roff, Ph.D.

2004

Susan Fisher, M.A. -- University of Alabama

Fisher, S. E., Burgio, L. D., Thorn, B. E., Allen-Burge, R., Gerstle, J., & Allen, S. J. (2002). Pain assessment
and management among cognitively impaired nursing home residents: Association of certified nursing assistant pain report, MDS pain report, and analgesic medication use. Journal of the American Geriatrics Society, 50, 152-156.

2003

Deborah Heiser, Ph.D. -- Isabella Geriatric Center, New York, NY.
Heiser, D. (2004). Depression Identification in the long-term care setting: The GDS vs. the MDS. Clinical Gerontologist, 27, 3-18.
The current student representatives to PLTC are Laura Farley and Brian Ludwin. Please feel free to contact them if you have questions or want more information about student membership.
Laura Farley, MS, GCGHP

Laura is a 5th year PsyD doctoral candidate earning her psychology degree from Pacific University's School of Professional Psychology in Hillsboro, OR. She is completing her degree with an internship at Aspen Pointe Behavioral Health in Colorado Springs, CO. To better serve older adults, she earned a Graduate Certificate of Gerontology for Health Care Professions requiring 15 months of interdisciplinary education. Laura's gero related research and career interests are broad: decreasing the gap between specialized geropsychology providers and the exponentially growing older adult population, addressing the proliferation of psychopathology for those living in long-term care, and preventing attrition for those who choose a geropsychology career path. Currently, she is conducting research that aims to identify factors that contribute to career longevity for gerotherapists. Laura has a 30 year history of working with older adults in various capacities. She brings her energy and love for the work to her positon with PLTC. Laura looks forward to collaborating with the newly formed Student Leadership Task Force (SLTF) in identifying and executing SLTF objectives. Please contact her at .
Rebecca Young, M.S.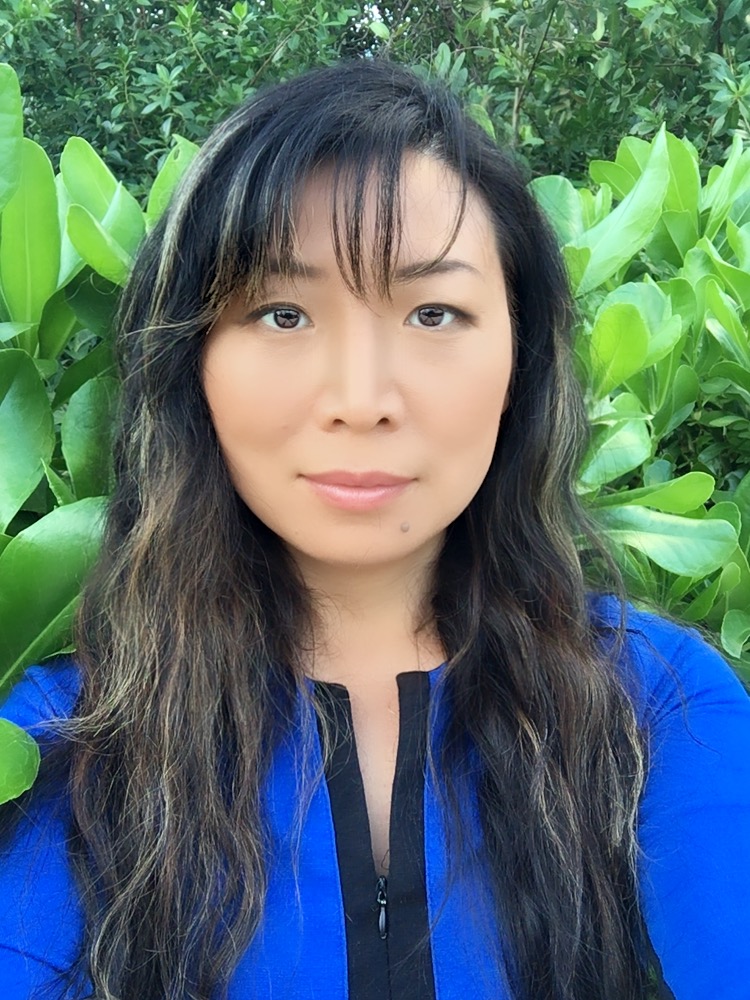 Rebecca is a second year doctoral student in the clinical psychology PsyD program at California School of Professional Psychology San Francisco (CSPP-SF). She received her master's degree in Organization Development and Leadership with a concentration of Organizational Psychology from Saint Joseph's University in Philadelphia. She received a post graduate training at University of Nottingham in the UK. She studied Expressive Arts Therapy at the Lesley University in Cambridge, MA. Prior to pursuing her doctoral degree, she was a therapeutic recreation director at long-term care and post-acute care facilities. She has previously served as a board member for nonprofit originations. She was a volunteer of the Alzheimer's Association and facilitated support group meeting and in-serve staff trainings. She is a certified dementia care practitioner by the National Council of Certified Dementia Practitioners (NCCDP). She received additional training in dementia care from a U.K. based company and was rewarded a Level 3 Certificate in Dementia Care by the Pearson Education Ltd. She is devoted to service and learning. She can be reached at .
The Student Leadership Task Force (SLTF) is a newly formed PLTC group with a primary goal to encourage student engagement in the provision of psychological services in long-term care. The Task Force's initial foci have included increasing recruitment, engagement with PLTC committees, and access to resources, including mentorship.
Articles, Books, and Resources about Geropsychology and Long-term care
APA Division 12/II: Society of Clinical Geropsychology
Updated 2022-09-28 09:47:37